Keith Amoss
Career coaching and mentoring
Are you feeling stuck in your career?
Does it seem like it's time to get over that bridge and take a new path?
Do circumstances mean you must leave your present job?
Do you want to advance your career with your current employer, or somewhere else, but don't know where to start?
If any of those sentiments are true, then l can help.
How will it work?
Clarity of purpose and simplicity of approach are my guides. But effective coaching does need to be deep, meaningful and able to bring about real change. We will sign an informal "coaching agreement" setting out what we expect from our partnership. Together, we will be taking a three-step approach, as follows:
Know yourself:
Many people never get the chance to see themselves as others see them or really to question what motivates them. We will discover what drives you and look into your personal values and goals. We will see where your strengths lay and, where there are obstacles to personal achievement, how best they could be overcome. We may also do some psychometric testing to determine your personality profile and occupational competencies. In other words we will look into what inspires you and what talents you have.
Know what you want:
This can be a challenging step. Many of us may not know exactly what we want for the future – just that it is not what we currently have. We will spend time on this, fully reflecting on what is happening in your career now and what you would like to change. At this stage we will have a better insight into what makes you tick and what career move would be right for you. We will start to plan.
Know how to get there:
Once we have set your goals and identified important areas for personal development, you will begin taking concrete action to reach your career aspirations.
Between today…and tomorrow

The Essentials
In the same way that our physical form and preferences are determined by our genes, we also have personal attributes based on our experiences, knowledge, skills, competencies, desires, values and attitudes.
Truly understanding your capabilities and emotional and personality traits are essential for determining the career path which would be best for you.
We will identify your natural attributes through one-to-one coaching. By understanding where your real strengths and weakness lay you will be well placed to make the right move. You will be prepared to plan your future based on deeper insights and newly found confidence.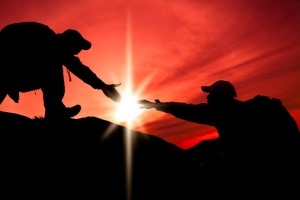 How will I help you?
As a qualified business coach and mentor I am working with people who are facing a career choice, either through circumstance or personal wish. Often something is just not going well at work. It is not always clear how or indeed whether to move away, to get the ideal job, to get promoted or to switch job specialism. Maybe you are keen to change career lanes and try something new.
I have worked with many people who simply wanted to be recognised for the professionals they really are. They have real talent and want it to be noticed and rewarded.
If we work together I will ask you relevant and challenging questions. In an open and collaborative way I will help you to gain insights, to reach conclusions and then to take action.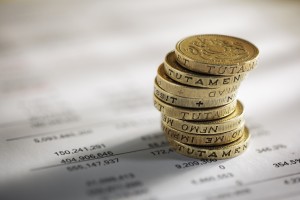 What will it cost?
If you wonder how much you are worth, the answer is that being the best you can be is priceless. Prices will vary depending on whether our sessions are face-to-face or virtual and how many are needed. Please get in touch for more details, but please know that the first session is offered without charge. We can schedule appointments at your workplace or after work at a suitable venue either in person, or by telephone, Skype or Face Time. The key is to fit in with your busy schedule and find time when you can truly speak freely in a relaxed environment. Interested in trying it out? Simply contact me to start the conversation.
Keith Amoss PhD
Career Coach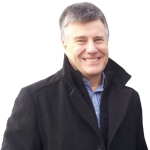 After some years working for the UK Government in London's Whitehall I moved overseas and into the world of international organisations. I spent some 25 years doing the full range of Human Resources activities and held positions as Head of HRM and Head of Talent Management. I have loved living and working in five different countries in multi-national and multi-cultural environments. In my spare time I have enjoyed lecturing for the UK Open University. My passion is helping others to develop and seeing them achieve their true potential. Let me do the same for you.
Academic Qualifications
Doctor of Philosophy (PhD) – research into human values
Master of Arts in Human Resources Management and Organizational Design (MA HRM)
Chartered Fellow of the Institute of Personnel and Development (Chartered FCIPD)
Certified Institute of Learning and Management (ILM) Business coach and mentor.
Certified Master Practitioner of Neuro Linguistic Programming (NLP), Time Line Therapy and Hypnotherapy. NLP links the interaction between mind (neuro) and language (linguistic) with our behaviour (programming).
On the British Psychological Society Register of Competence to administer psychological tests.
Level 2 European Test User Certificate – Work and Organisational Assessment
Co-active coach trained and member of the International Coaching Federation (ICF). Qualified ICF Professional Certified Coach (PCC). The ICF sets the international standards for professional coaching.

Certified Cognitive Behavioural Therapy (CBT) Practitioner
Expatriates can find it especially challenging living, working and forging relationships in a foreign country. For those who find it easier to communicate in English getting coaching and mentoring in the English language can also be a significant help.
The International Coach Federation defines coaching as: "partnering with clients in a thought-provoking and creative process that inspires them to maximize their personal and professional potential." A mentor acts as a guide and advisor communicating his or her personal insights, academic and practical knowledge and experiences for the benefit of the client. In our coaching sessions I will switch between the two as will serve you best.